Hudson Valley Countertop Resurfacing
Kitchen & Bathroom Countertop Resurfacing
As one of the most used surfaces in your home, you should have a countertop that you love! Give your kitchen or bathroom countertop a fresh, updated look for a fraction of the charge of replacement. Resurfacing (also called Refinishing) your countertops not only gives them the look you want, it can add durability to the surface and extend the life of your countertops – all without significant cost or the major hassle of months long kitchen renovation! Whether you're tired of an outdated kitchen or bathroom counter , or your existing countertop or vanity is chipped, stained, or difficult to keep clean, you don't have to demolish and replace it! Within a short time, we can provide you with countertop refinishing/resurfacing that totally transforms the look of your kitchen or bathroom in just a few hours! If you are in the Hudson Valley area or northern New Jersey, call or text us at 845-540-3773 for your Hudson Valley countertop resurfacing questions and solutions.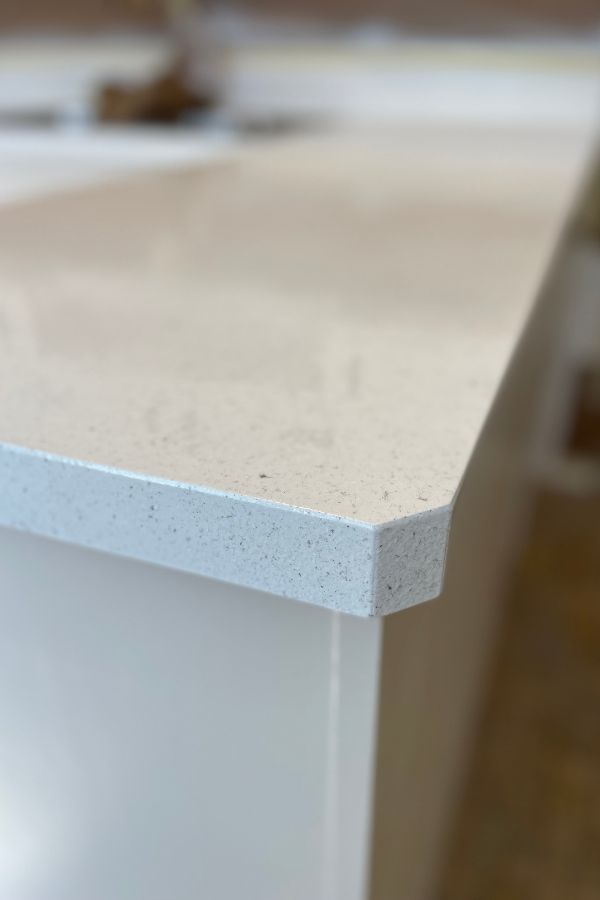 Locally Owned and Operated
Hudson Valley Resurfacing is locally and family owned! Our countertop technicians take pride in their work!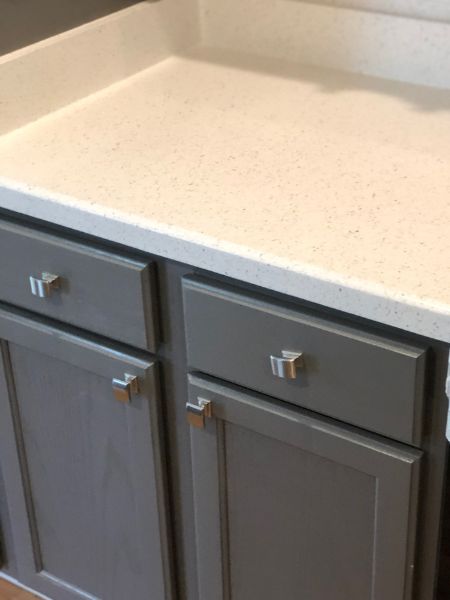 Why Choose Refinishing Services For Your Countertops And Vanity Tops?
If you want new countertops or a new vanity surface, choose countertop refinishing over replacement! Here are some of the benefits:
Less Expensive: Save thousands over the cost of replacement
Faster: Instead of having to order a slab or piece, do demolition, and install your kitchen countertops, we can come in, do the job, and be gone in a few hours with countertops that will be ready to use shortly!
Minimal Cleanup: With installation comes mess and no one wants to deal with a kitchen or bathroom they can't use while it's under construction! We do the countertop restoration and don't leave a big mess behind! You just have to peel a little tape and paper after the 48 hour cure time!
Eco-Friendly: Instead of throwing an old kitchen countertop in the trash and buying a new one, we can resurface or refinish your existing countertop!
Updated: Get the colors and look you want for your countertops from a variety of faux stone finishes and solid colors!
Return On Investment: If you plan on selling your home, it's a challenge to get a return on your remodel investment, but you can show off an updated kitchen or bathroom with resurfaced counters and even cabinets for a brand new, modern space that buyers will love!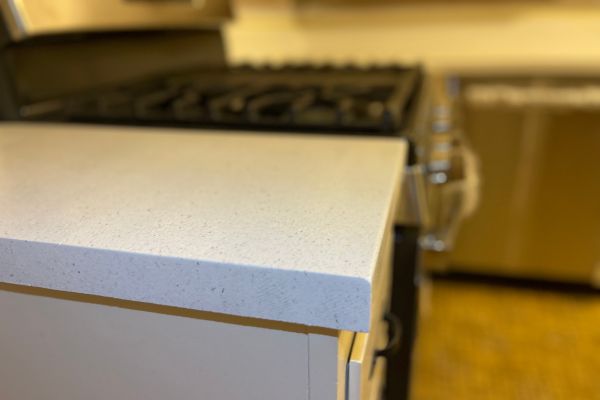 Why Choose Us For Your Countertop Resurfacing?
You might be wondering why to choose our professional kitchen and bathroom countertop resurfacing over installing new countertops or purchasing a DIY kit. Here's just a few of the reasons why professional Hudson Valley countertop resurfacing is right for you. We are experienced in refinishing, resurfacing, and reglazing, and we work on a variety of countertop surfaces, including:
Ceramic
Laminate
Formica
Plastics
Fiberglass
Wood
Grout
Metal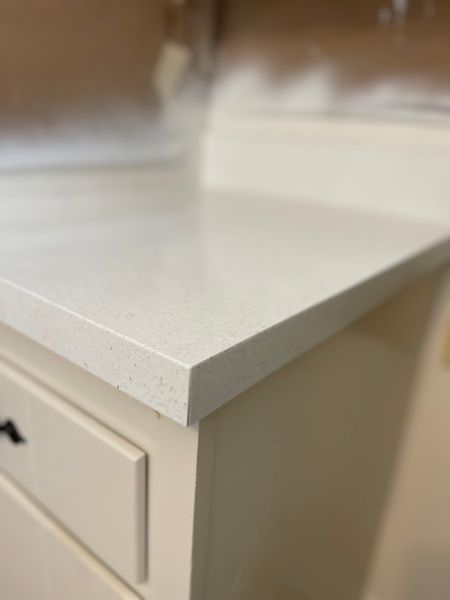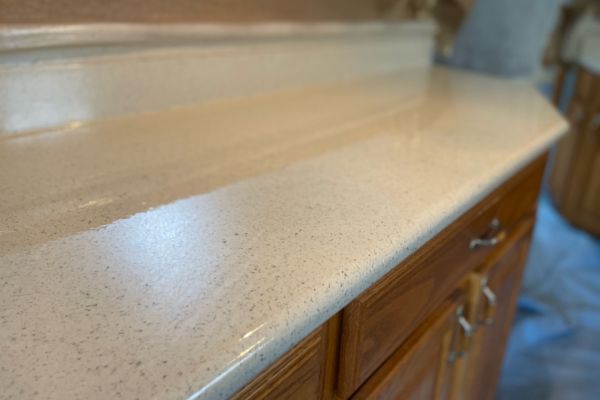 The Hudson Valley Resurfacing Advantage
We stand behind our countertop refinishing work & offer a great warranty.
Unlike remodeling, countertop refinishing causes minimal disruption to your home.
Our durable, industrial-strength coatings make your kitchen like new.
Most kitchen countertops are finished in 4 or 5 hours, not days or weeks.
We provide quality countertop resurfacing and repair in southern New York and northern New Jersey.
Please allow everything to cure for at least 48 hours before using your refinished countertop. When cleaning the countertop do not use any harsh chemicals or anything abrasive such as Comet or Ajax. Any household cleaner that doesn't contain abrasives is fine. Please call us at 845-540-3773 if you have any questions regarding your refinished kitchen or bathroom countertops. Abrasive cleaners can cause small scratches in the refinished countertop, and if anything gets under the countertop surface it will impact the effective lifespan of your refinishing job.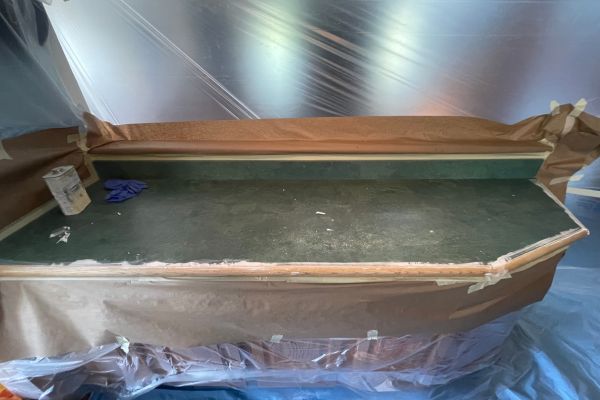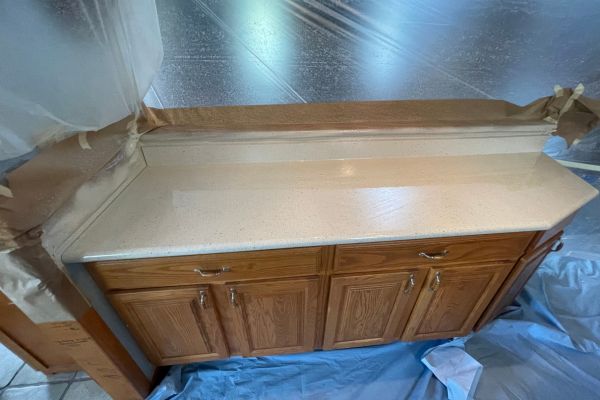 View our gallery of before and after images and let us show you how your old countertop can look brand new for just a fraction of the cost. Call 845-540-3773 to learn more!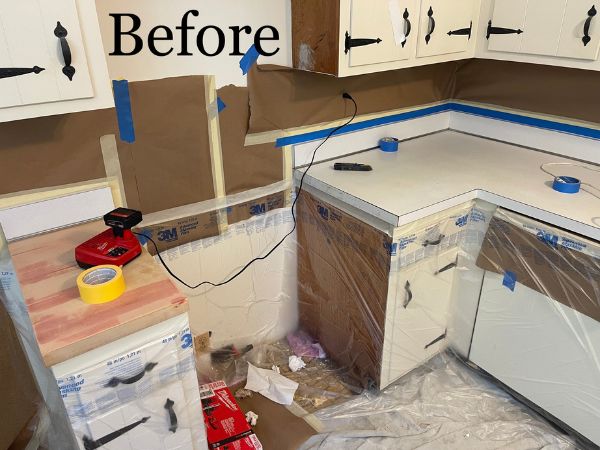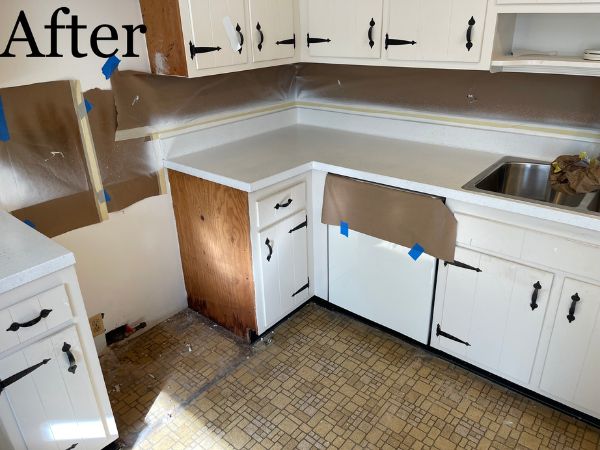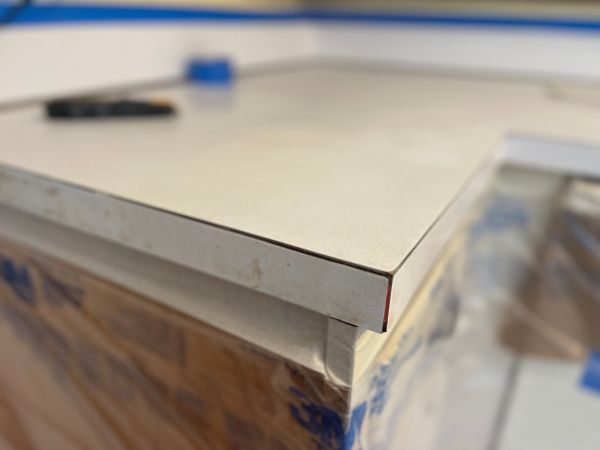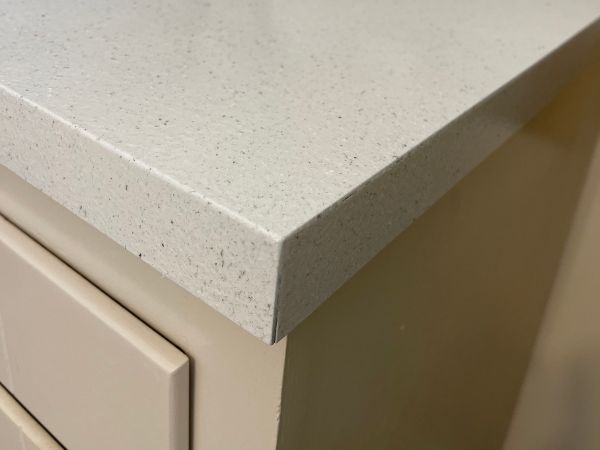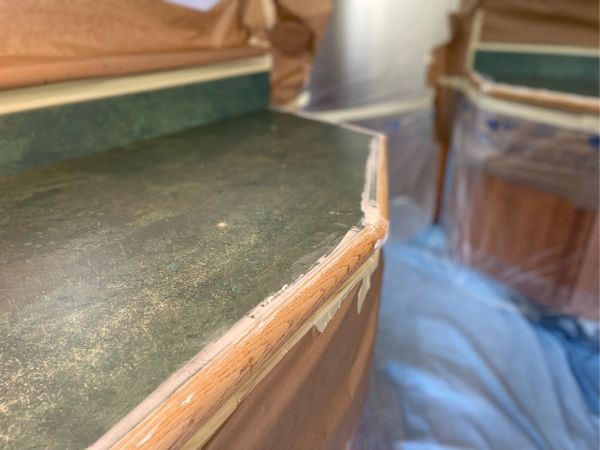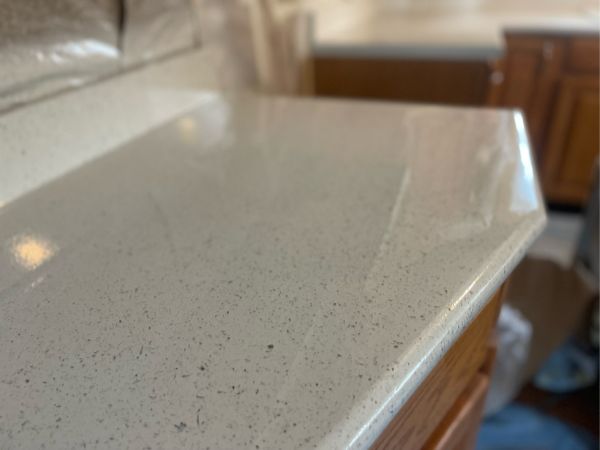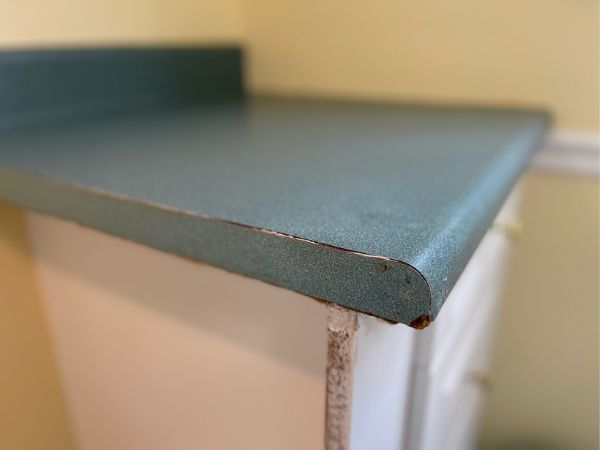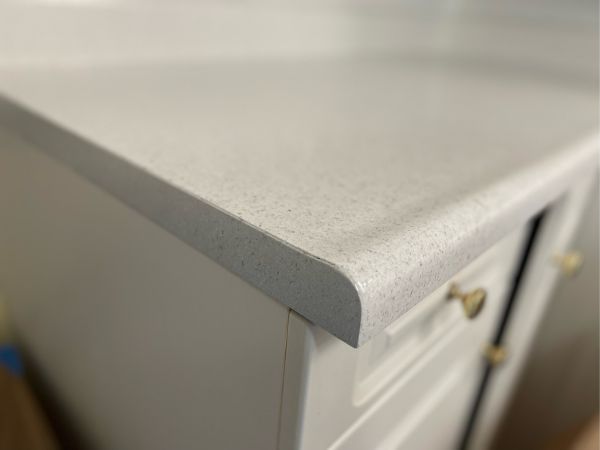 Contact Us For Countertop Resurfacing
If you want to transform the look of your kitchen or bathroom with amazing countertops, we can help you do it! Reach out to our countertop refinishing company for a quote or to learn more about our countertop refinishing services and solutions by calling or texting us today at 845-540-3773.
We are fully licensed, and insured, and we have excellent reviews on home advisor, Angi, and Google. In fact, we're so confident in our quality, we offer a 15 year warranty on our kitchen countertop refinishing!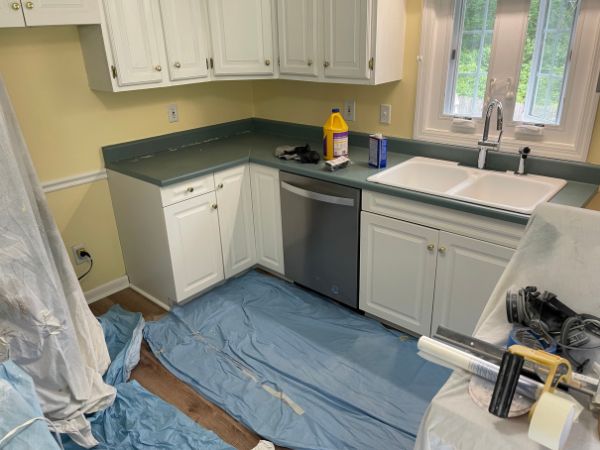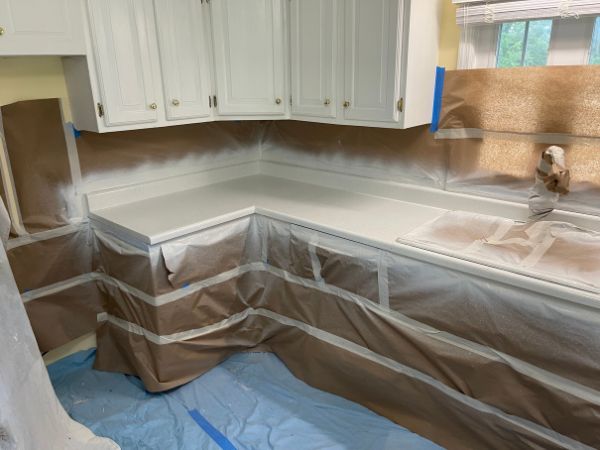 Countertop Resurfacing, Tub Conversions, and Fiberglass Crack Repair: