The process starts with a setup of a powerful exhaust system to protect you and family as well as your home. Then we clean with a thorough 3 step process and etch the tub to prepare for adhesion. We mask and protect the walls and other items in the area to prevent overspray. We also take the opportunity to repair any chips or cracks.
To apply the coating – there is a 3-step chemical layering process, including silane base, epoxy primer and Acrylic urethane topcoats. This leaves you with an Updated, Durable, Glossy, Easy to Clean surface!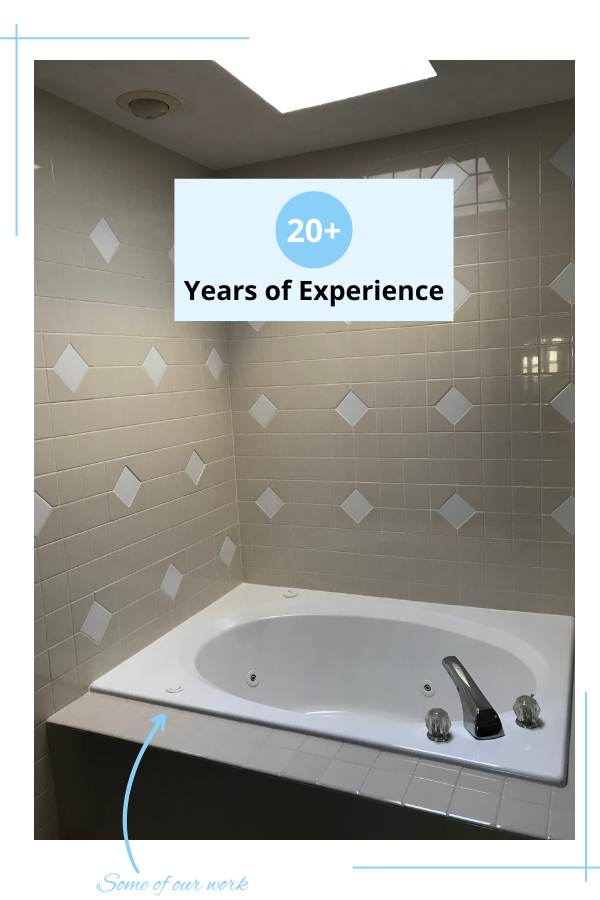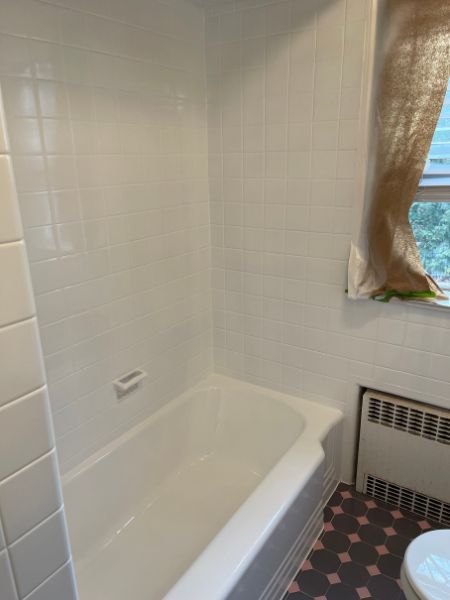 Professional Resurfacing saves thousands over replacement!
Bathtub resurfacing techniques ​have been around for decades. A replacement of a Bathtub can be costly, ranging from $3000 - $8000 depending on the finishes chosen, the amount of plumbing work needed, and how much of it a homeowner can do themselves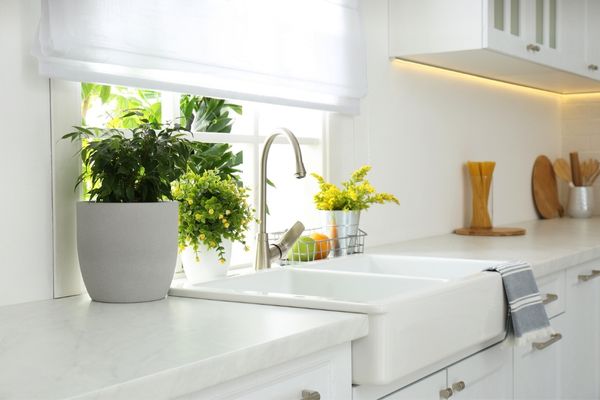 Resurfacing can often save over 70% over replacement! Taking out an entire Tub can lead to damaged walls and floors and leave the Bathroom out of service for weeks. One of our resurfaced tubs can be used the next day! SO Save time and money by resurfacing your tub and tile!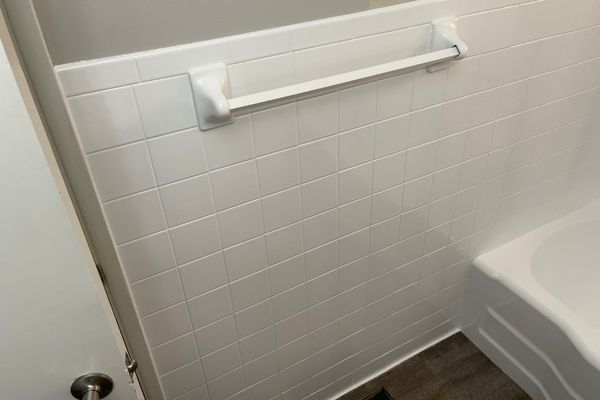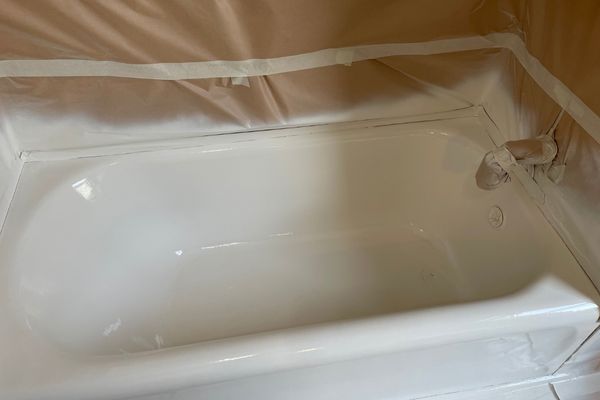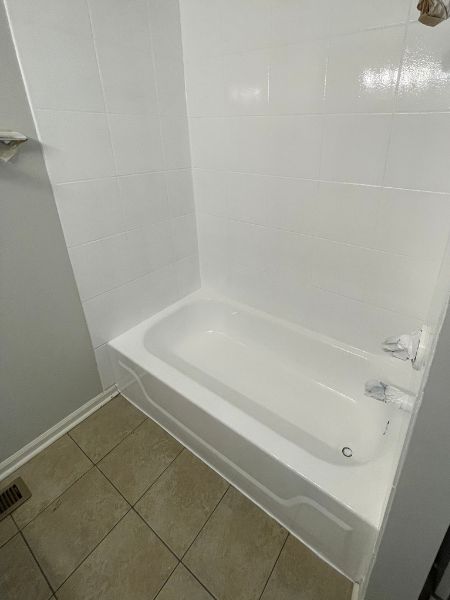 This depends, but generally 10-20 years if the surfaces are given proper care and maintenance. We recommend non-abrasive cleaners and only Non-Suction cup bathmats. If there are chipped or Damaged areas, these can be repaired for a small fee. Certain fixtures, like a kitchen sink, will get much more use (and therefore wear and tear) than other fixtures, such as a shower in the guest bathroom. Tile on the floor will wear more quickly than tile that is used on a wall.
In addition to resurfacing Fiberglass units, we also can repair cracked or damaged fiberglass areas of tubs and shower units. Oftentimes these areas need reinforcing, and we have a process to accomplish this to prevent the damage from recurring. Save thousands by repairing these items instead of replacing them!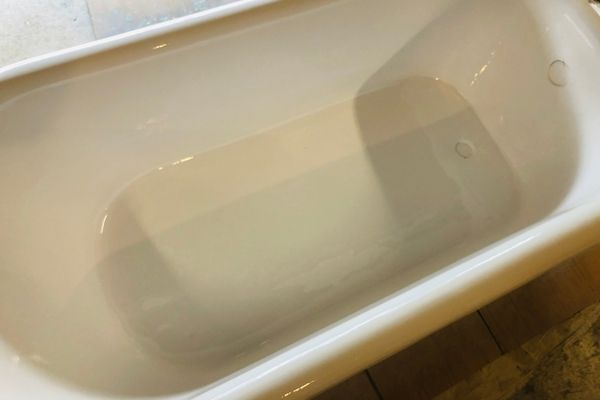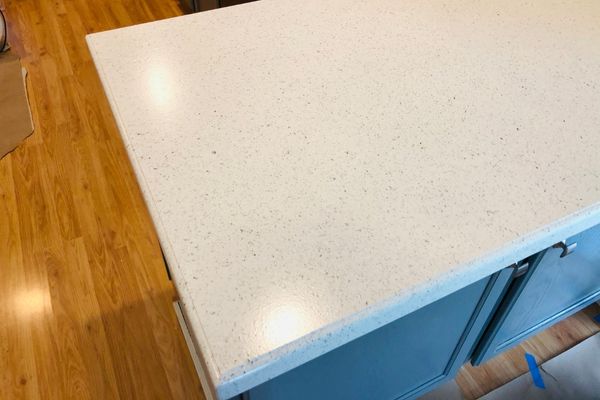 Amazing Before/After Showcase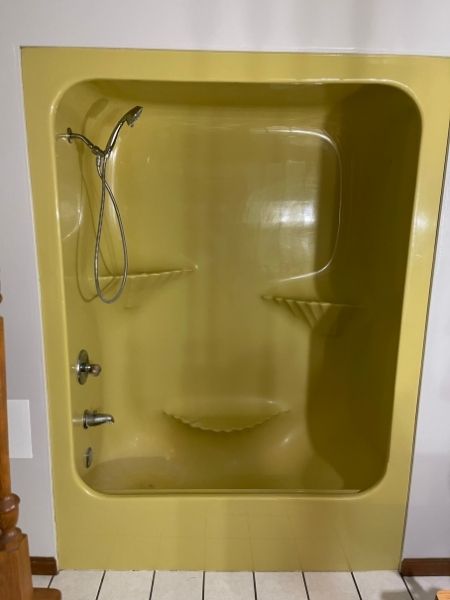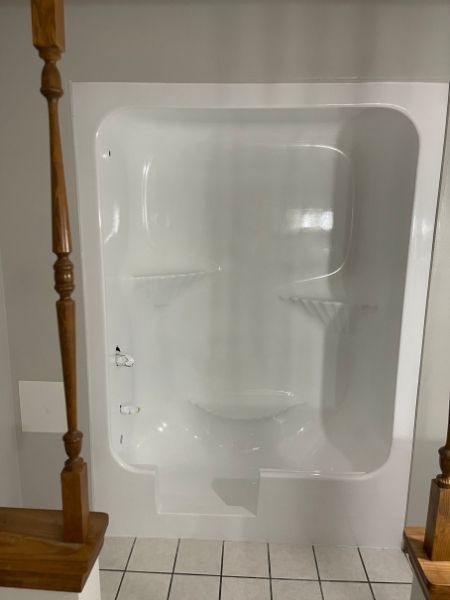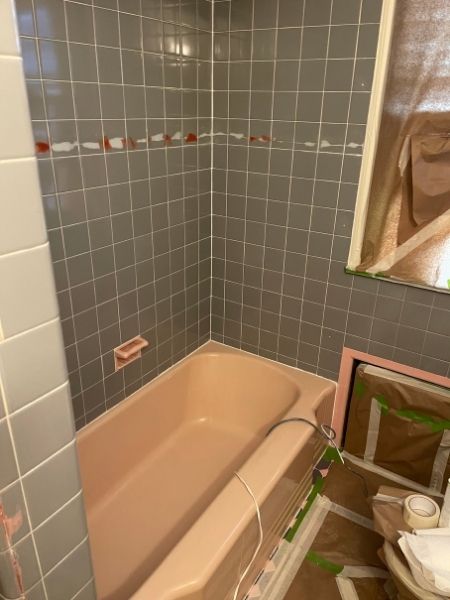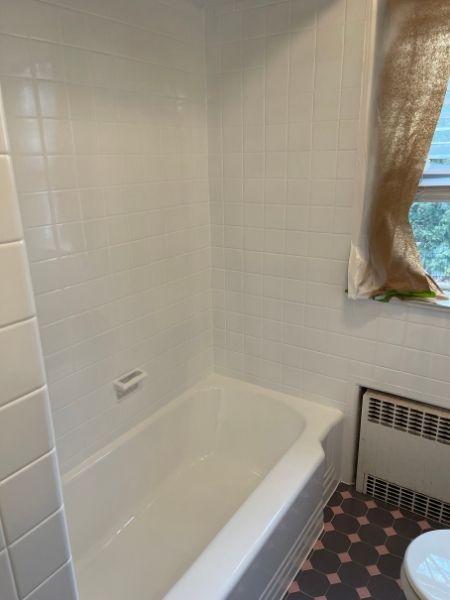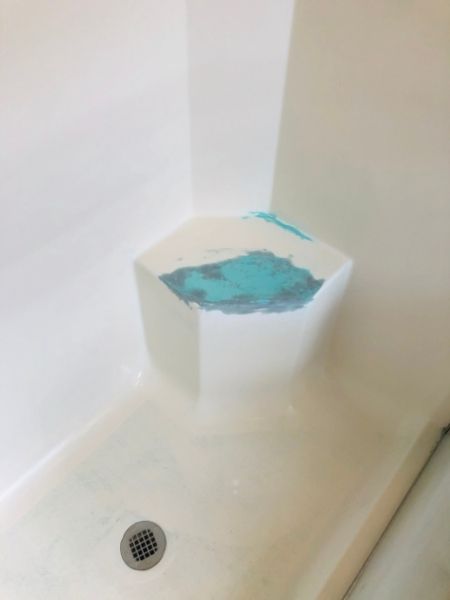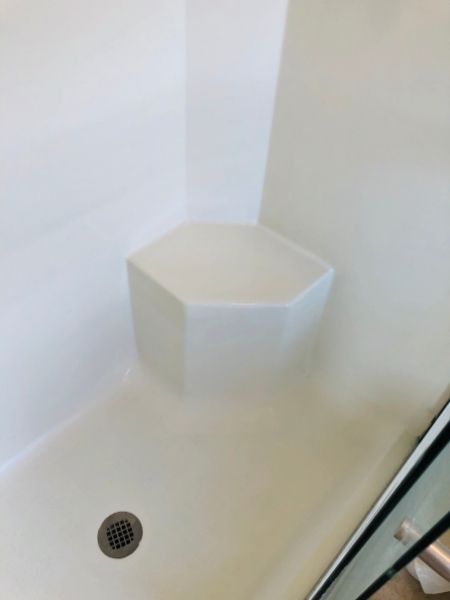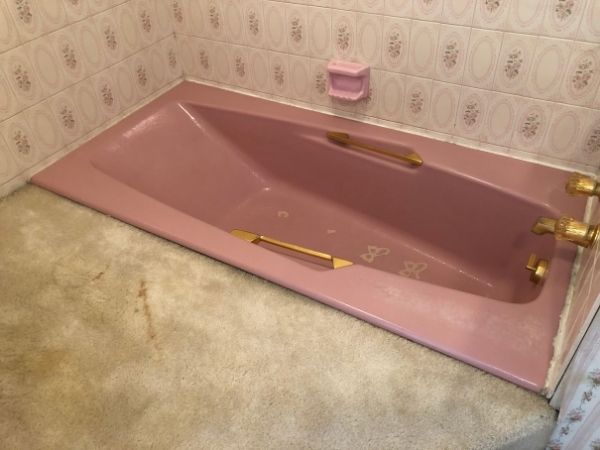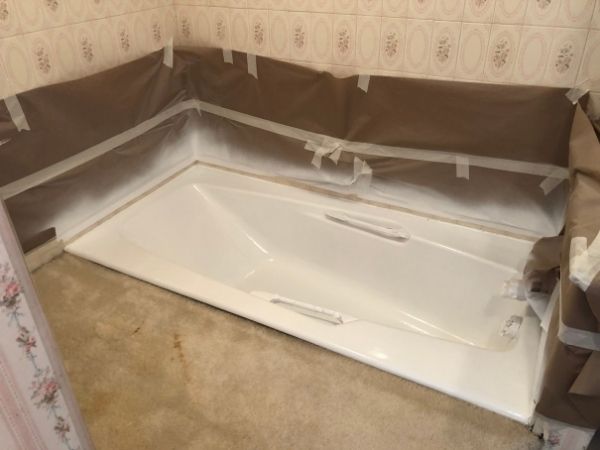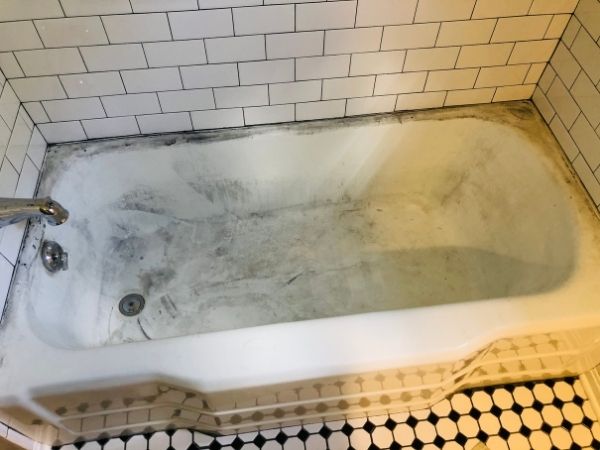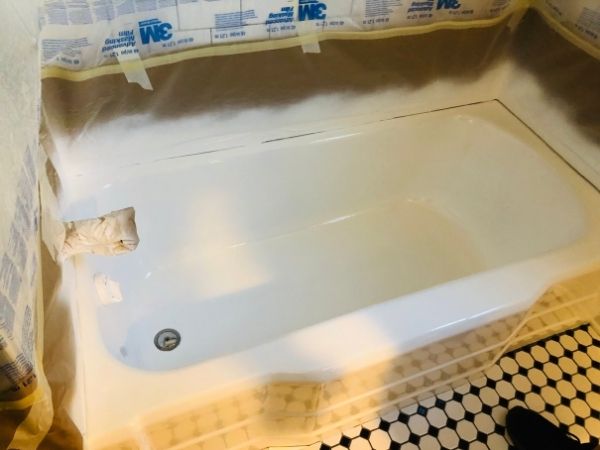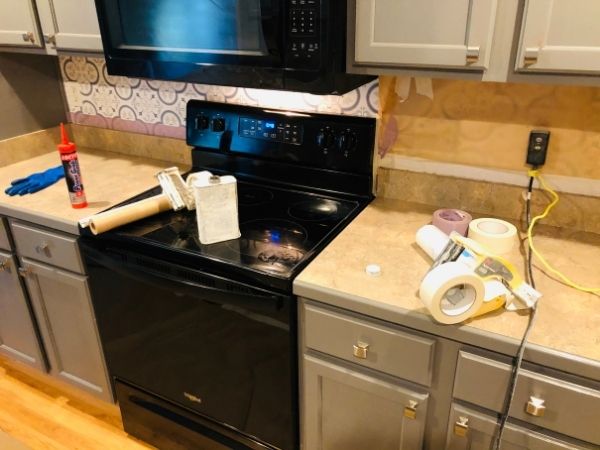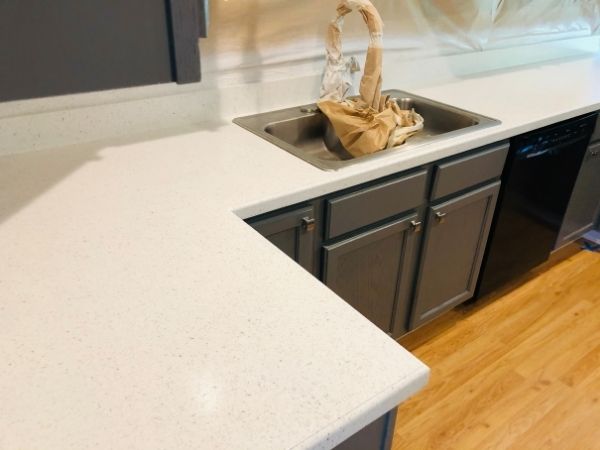 Frequently Asked Questions

Countertop Resurfacing, Tub Conversions, and Fiberglass Crack Repair: